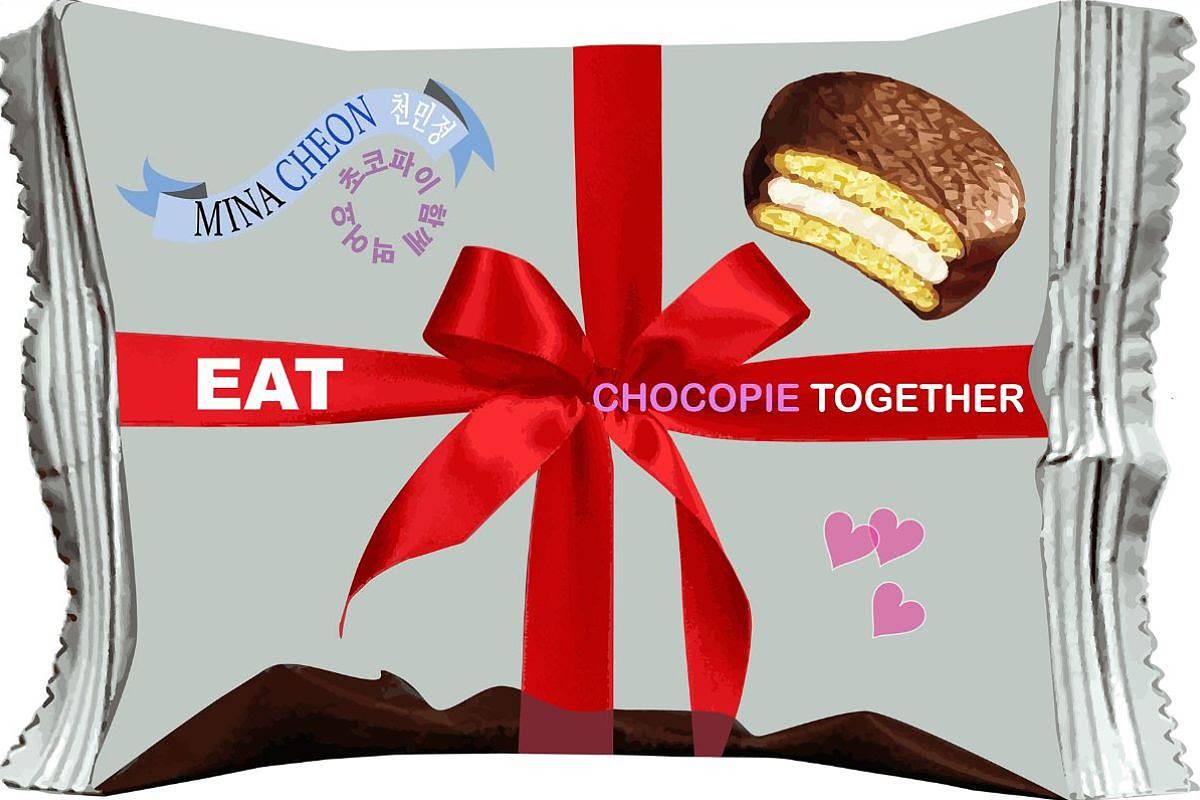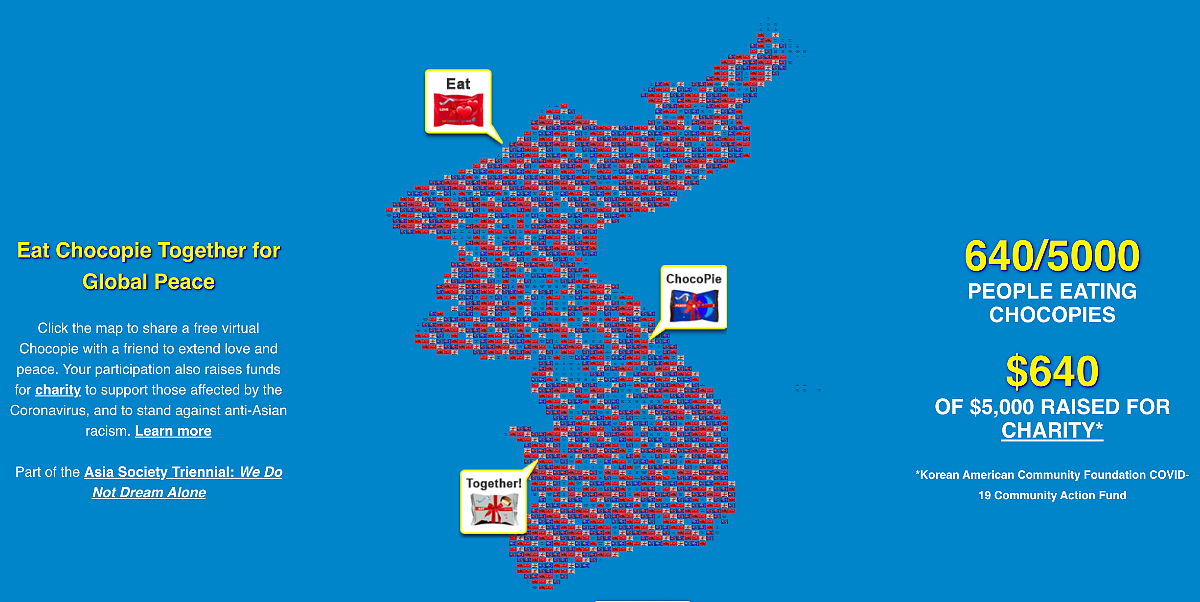 Exhibition
Mina Cheon: Eat Chocopie Together
Tuesday, September 15, 2020
12AM
Mina Cheon trailblazes the virtual worlds to make it possible for people to connect with her online "Eat Chocopie Together" digital art initiative. Kicking off the inaugural Asia Society Triennial "We Do Not Dream Alone," in collaboration with Asia Society Museum in New York, the new digital platform EatChocopieTogether.com allows anyone to pick a Chocopie from a map of Korea and send it electronically with a message to a loved one.
By sharing virtual Chocopies with others, not only are we staying virtually connected during a time of social distancing, donations are automatically being generated towards a charity to help Korean Americans affected by the coronavirus and to stand against anti-Asian racism through the Korean American Community Foundation Covid-19 Action Fund.
Claim your Chocopies today and spread the love to others. When you share a Chocopie, your names will be written on the Korean peninsula as a way to let the world know that you care about peace in Korea and about peace on earth.
"Eating Chocopie Together" for global peace is a sweet cause that only requires participation (which is free) so that the funds are raised for charity. Please help spread the kindness of LOVE, PEACE, SHARE, EAT, UNITE, by selecting from the five Chocopie designs by the artist Mina Cheon to send to your loved ones, family, and friends, and as many pies as you like so that she may reach the goal of raising $5000 soon.
To participate and for more information, please visit: https://eatchocopietogether.com/