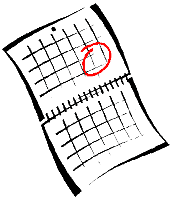 Jayant Kastuar Kathak Workshops & Performance
February 21 – February 23, 2013
10 – 7PM
Intensive Workshops & Performance w/ Master Guest Artist Jayant Kastuar
Workshops: 2 Sessions Each. Prepaid by Feb. 15: $120, or Per Session: $70
Advanced: 10 am - 1 pm, Feb. 21 & Feb. 22 For gurus, teachers, and senior students of any classical dance form, this workshop will focus on Bhavaas,specifically facial expressions, as well as on the creative interpretation of poetic pieces from famous poets. Mixed Level: 6 - 9 pm, Feb. 21 & Feb. 22 For all levels of Kathak dancers and students, this workshop will focus on expanding the range and exploring the richness of body movements in Kathak style. Students will be taught how to use different body parts in creative ways (i.e. fingers and wrist) and will learn a pure dance piece in the Pandit Durga Lal style of Kathak, such as an Uthaan, That, or Aamad.
Workshops held at: Simple Studios, 134 W.29th (2nd floor b/t 6th & 7th)
Performance: Saturday, Feb. 23, 4 pm. General Admission: $25, Lotus Member: $15
A presentation of Kathak in the Pandit Durga Lal style as well as abstract devotional compositions by poets such as Kabir and Bhamhananda. Performance held at: Chhandayan, 4 W. 43rd Street, #616
To register for workshop or purchase performance tickets, please click here to visit our online store or call 212-627-1076.*
—-
About Jayant:
Shri Jayant Kastuar is one of the most renowned and respected personalities in the world of Indian Performing Arts today. Born in 1955 in Jamshedpur, and educated at St.Stephens college, Delhi, he took the stage in 1957, gave his solo performance of Kathak in 1959 and gained wide acclaim as a child prodigy in his region during 1960s. Intially trained by Guru Shri Indra Kumar Pattanik, he later came under the tutelage of the renowned master of the Jaipur Gharana, Pandit Durga lal from whom he received higher training in Delhi. He is recognized as an outstanding representative of Pandit Durga lal's style. Jayant Kastuar has performed widely across the country and participated in major festivals of dance. He is known for his commanding performance as a soloist of the old school. With his exposure to different styles of Kathak dance for over half a century, he is at once traditional as he is innovative. He excels both in 'Nritta' or pure dance as well as in 'Nritya' and 'Abhinaya', the expressional parts.
Tags
Organized by
Lotus Music & Dance
Contact
programmanager@lotusmusicanddance.org