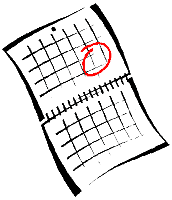 Introduction to Bharata Natyam
Wednesday, October 14, 2015
6 – 7PM
This course will give students a more in-depth coverage of adavus and basic techniques, including body posture, rhythmic footwork, mudras (hand gestures) and sculpuresque poses. A short composition will be taught. Completion of this workshop is a step toward more advanced study of Bharata Natyam.
*Note that this is a barefoot class.
Wednesdays, 6pm-7pm
September 23, 2015 to October 14, 2015
$25 per session; $80 for all 4 sessions is available for those with Lotus Membership. It's never too late to become a member! $25 for Lotus Membership which will allow the purchase of classes, workshops, event tickets at a discounted rate.
Tags
Organized by
Lotus Music & Dance
Contact
info@lotusmusicanddance.org