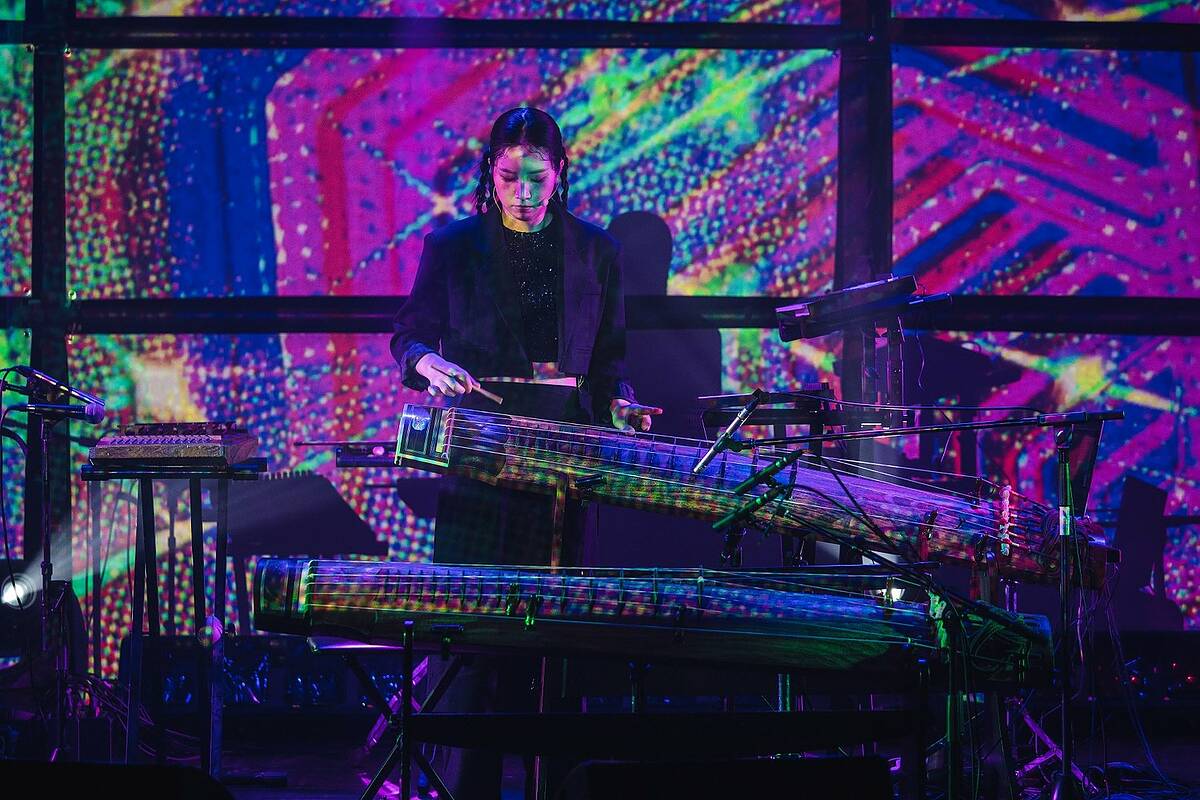 Performance
Hwang Gina: "Scene - Geomungo Universe"
Wednesday, April 19, 2023
7:30PM
Hwang Gina's concert "Scene - Geomungo Universe" is a performance that expresses the dynamic elements of music with a single geomungo. The infinite range of appeal of the geomungo with its traditional technique and anomalous techniques for a new, modern sound are conveyed in all of its diversities.
Hwang Gina's music, which is often described to have a "descriptive voice," can also be seen in this work. Audiences are invited into a film-like musical landscape through a melodic unfolding of atmosphere and sound.
Program:
* "Dawn"
* "Wish"
* "Full Moon"
* "Ghetto"
* "Huimori"
* "Short film"
* "Ordinary Person"
* "The middle space"
* "Black forest"
* "I am ground"
* "Mess of love"
* "Solitude"
*The above program configuration may vary depending on the production situation.