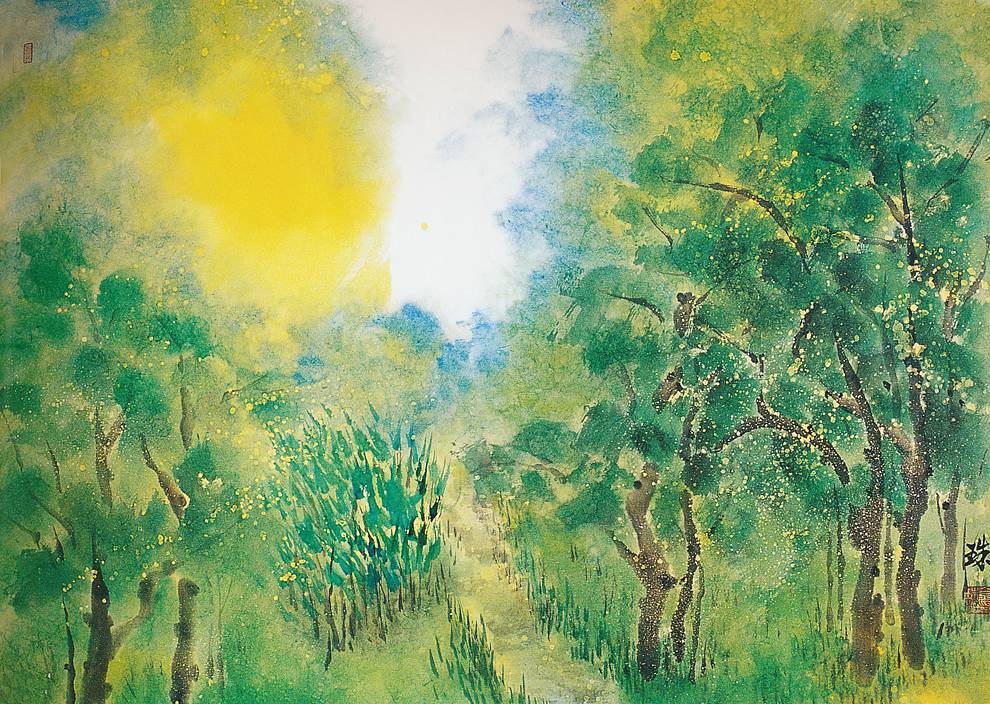 Hoyeon Art Association's 9th Biennial Group Exhibition
February 1 – March 12, 2016
All Day
The upcoming exhibition of paintings by 15 immigrant Korean member artists of the Hoyeon Art Association of New York (HAANY) takes on new meaning following the death of association founder Joo Sang Kim Lee (professionally known as "Hoyeon") in December 2015. Hoyeon established the association in 1994 when she began teaching the traditional art of brush-and-ink painting to immigrant Koreans, helping them to reinforce their cultural identity and find succor through art in their adopted home of Queens. In what will be the association's ninth biennial group exhibition, members' paintings in a variety of themes and styles—from monochrome calligraphy to colorful representations of flowers, fauna, figures, and landscape—will be on display, with the second floor of the museum's gallery dedicated to 30 works by Hoyeon.
A portrait of Hoyeon will be displayed near her works with a guest book so that visitors can share their memories of her and express their condolences. At the February 6 opening reception, Hoyeon's life will be memorialized in speakers' presentations and by members of her family.
Since 1994 HAANY has been recognized as an important association of New York-based Korean artists, many of whom have won awards in national Korean art shows. HAANY's mission is to introduce Korean art to Americans through teaching, exhibitions, and events designed to foster intercultural appreciation and exchange.
The Godwin-Ternbach Museum at Queens College extends sincere thanks to the Research Center for Korean Community, Pyong Gap Min, Director, and staff member Dong Wan Joo; Linda Lee, coordinator for Hoyeon; and the museum's funders, the NYC Department of Cultural Affairs, Milton and Sally Avery Arts Foundation, and the Friends of the Godwin-Ternbach Museum.
ABOUT THE GODWIN-TERNBACH MUSEUM
The Godwin-Ternbach Museum, a part of Queens College's Kupferberg Center for the Visual and Performing Arts, presents contemporary and historical exhibitions and programs that provide
exciting educational opportunities and aesthetic experiences to residents of the borough of
Queens and neighboring Manhattan and Long Island. As the only collection of art and artifacts in the borough housing over 6,000 objects that date from ancient to modern times, the museum introduces many individuals to works they might not otherwise encounter, often for the first time. Lectures, symposia, gallery talks, workshops, films, concerts, and tours as well as digital displays, catalogues, and an active website complement and interpret the art on view, to serve the needs and interests of local communities. All exhibitions and programs are free.
Organized by
a4 - Network Admin
Contact
maria.matteo@qc.cuny.edu