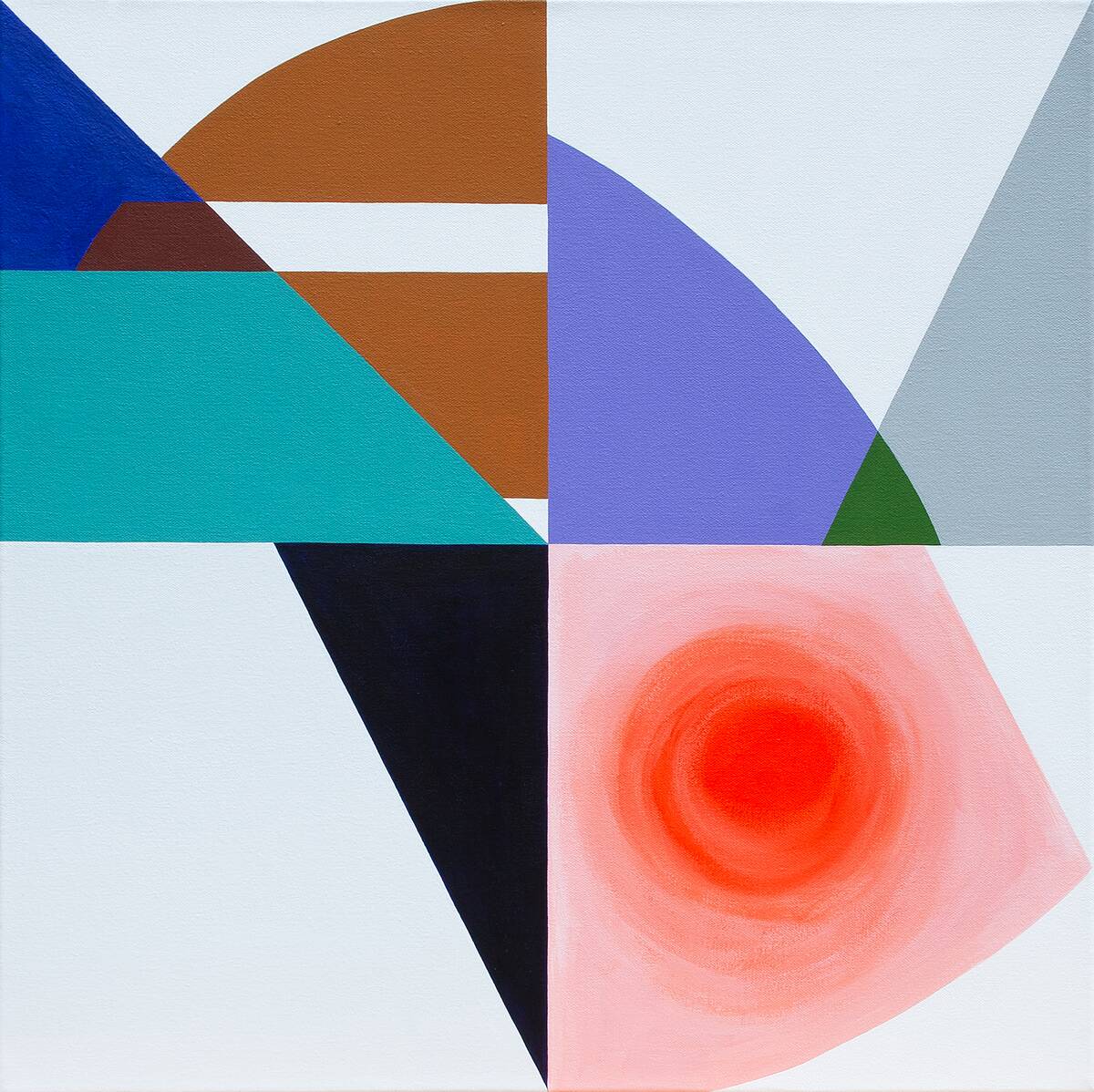 Exhibition
Geometric Shapes: A Continual Inner Dialogue
September 4 – September 29, 2023

Opening Reception: September 16, 2023, 6 - 8pm
The Cluster Gallery presents "Geometric Shapes: A Continual Inner Dialogue"; a solo show featuring works by artist Ji Eun Lim, curated by Tzu-Ying (Naomi) Chan. The exhibition brings together a selection of Lim's wide-ranging drawing works which were created during Lim's residency at Brooklyn Art Cluster in New York.
Names carry substantial importance in our lives, serving as identifying markers that define our personal and social identities. Name is what people call each other, what people respond to, and what individuals understand about themselves. Lim transformed and visualized the letters of her name in both Korean language (Hangeul) and the English Alphabet. By disassembling and simplifying the letters of her name, Lim was able to form six basic geometric shapes.
These geometric shapes have become an integral part of Lim's self-expression, appearing in her paintings and installations. "Geometric Shapes: A Continual Inner Dialogue" features Road series (2023), Maze series (2023) and Play series (2022), inviting the audience to join Lim in experimenting with and discovering six geometric forms. For Lim, the distinctive shapes and their variations are more than tools; they're integral aspects of her creative identity, which reflect her emotions, thoughts, and experiences. The shapes symbolize and tangibly represent Lim's discovery of life journey, such as the impression of nature, overcoming obstacles, and finding her life purpose. Moreover, the process of refining and experimenting with these shapes further facilitates Lim's introspective dialogue.
Ji Eun Lim is an artist and educator based in New York City. She received a Bachelor of Fine Arts in Communication Design at Hong-ik University, a Master of Education for Fine Arts Education at Kyung-hee University in Korea and a Master of Arts in Teaching from the School of Visual Arts in New York. Her body of works to date include painting, cardboard art, ceramics, drawing and multimedia installations. By delving into six geometric shapes in her work, Lim's practice represents an ongoing journey of self-exploration and a reflection of her life experience.
Event Image: Upon the hill, 2023, Acrylic on canvas, 24 x 24 inches. Image is courtesy of the artist, Ji Eun Lim.