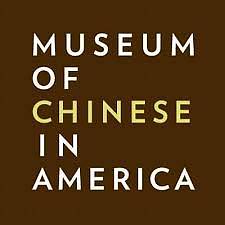 Exhibition
Gathering: Collecting and Documenting Chinese American History
Sunday, February 9, 2020
11AM
Gathering: Collecting and Documenting Chinese American History is MOCA's Fall 2019 exhibition that tells the origin story of historical societies, museums, and organized projects that document and make public the history of Chinese throughout America. This first-of-its-kind survey exhibition is part of our year-long initiative to commemorate the contributions of Chinese railroad workers in the completion of the Transcontinental Railroad 150 years ago. The exhibition showcases the breadth, depth, and investment of organized documentation and collection of Chinese history in America. Through this project we hope to expand the dialogue, strengthen connections, and increase collaborative work among these organizations. For Gathering, MOCA will be working closely with 1882 Foundation and its 50 Objects Project, through the Tenement Museum's Your Story, Our Story digital platform.
Gathering is organized by MOCA's curatorial team (Herb Tam, Curator and Director of Exhibitions, and Andrew Rebatta, Associate Curator) in collaboration with the 1882 Foundation (led by Ali Smith). It was advised by Sojin Kim, Curator at Smithsonian Center for Folk Life & Cultural Heritage, and David Lei, Independent Historian and Chair of the Chinese Performing Arts Foundation.
Exhibition Date: October 17, 2019 - March 22, 2020
Admission:
MOCA Free First Thursdays
Free gallery admission first Thursday of each month except on major holidays.
General Admission: $12
Seniors (65 and older with ID): $8
Students (with school ID): $8
Military: $8
Educators: $8
Children age 2 and up: $8
Visitors with disabilities (and one caretaker): free