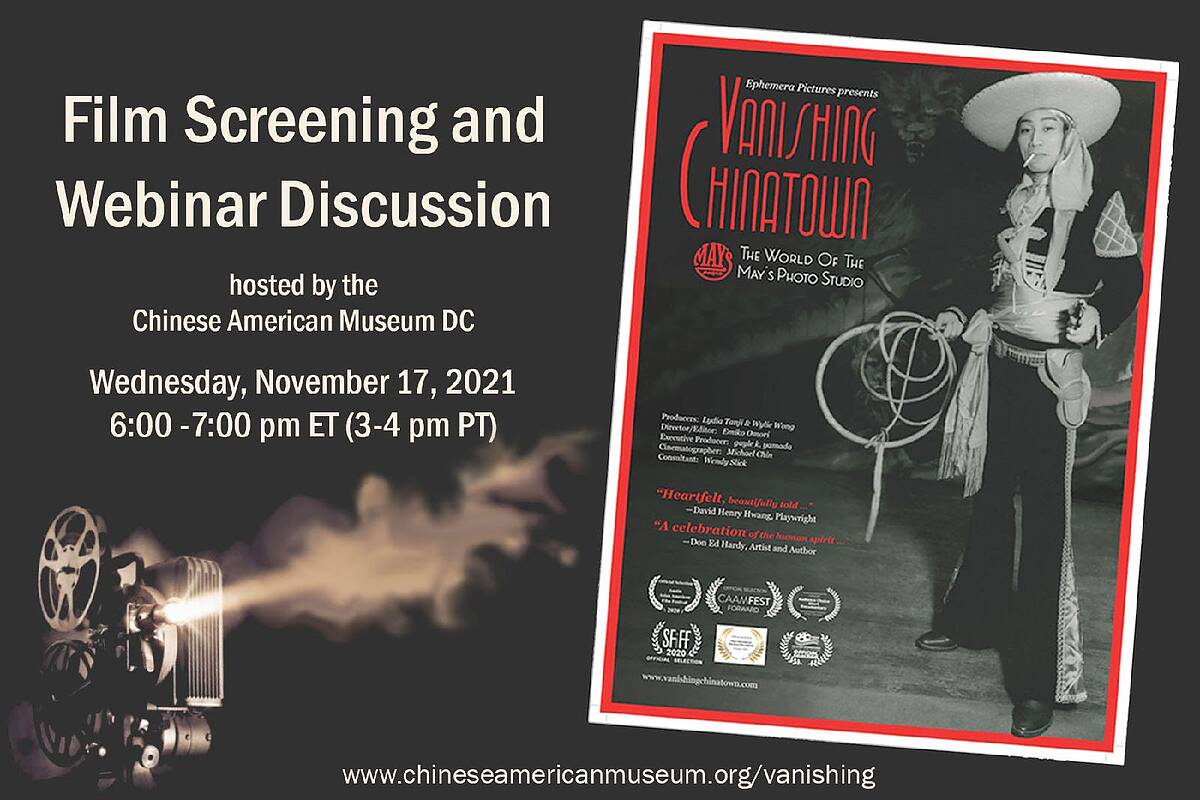 Webinar
Film Screening and Webinar Discussion
Wednesday, November 17, 2021
6 – 7PM
Vanishing Chinatown is a rescue story of early Chinese immigrant history, culture, and adaptation in America. An art student at the time, Wylie Wong serendipitously pulled more than 700 early 1900 images from a dumpster during a San Francisco building renovation. These arresting images are a rare intimate look at an immigrant people through the lens and legacy of The May's Photo Studio, owned by Leo and Isabella May Chan Lee. Representing a vibrant and flourishing community despite racial discrimination and severely restrictive laws of the time, these photos could have been lost forever. But what could have been the end of a story instead became the beginning of another; Vanishing Chinatown: The World of the May's Photo Studio.
Joining our documentary discussion are film Director and Editor, Emiko Omori, film Producer, Lydia Tanji, and art collector, dealer, and Asian art consultant, Wylie Wong who rescued over 700 photos from demolition.
The documentary will be streamed live during the Webinar presentation on Wednesday, November 17. Additionally, all registrants will receive a web link to watch the film at their convenience from Monday, November 15 – Friday, November 19.