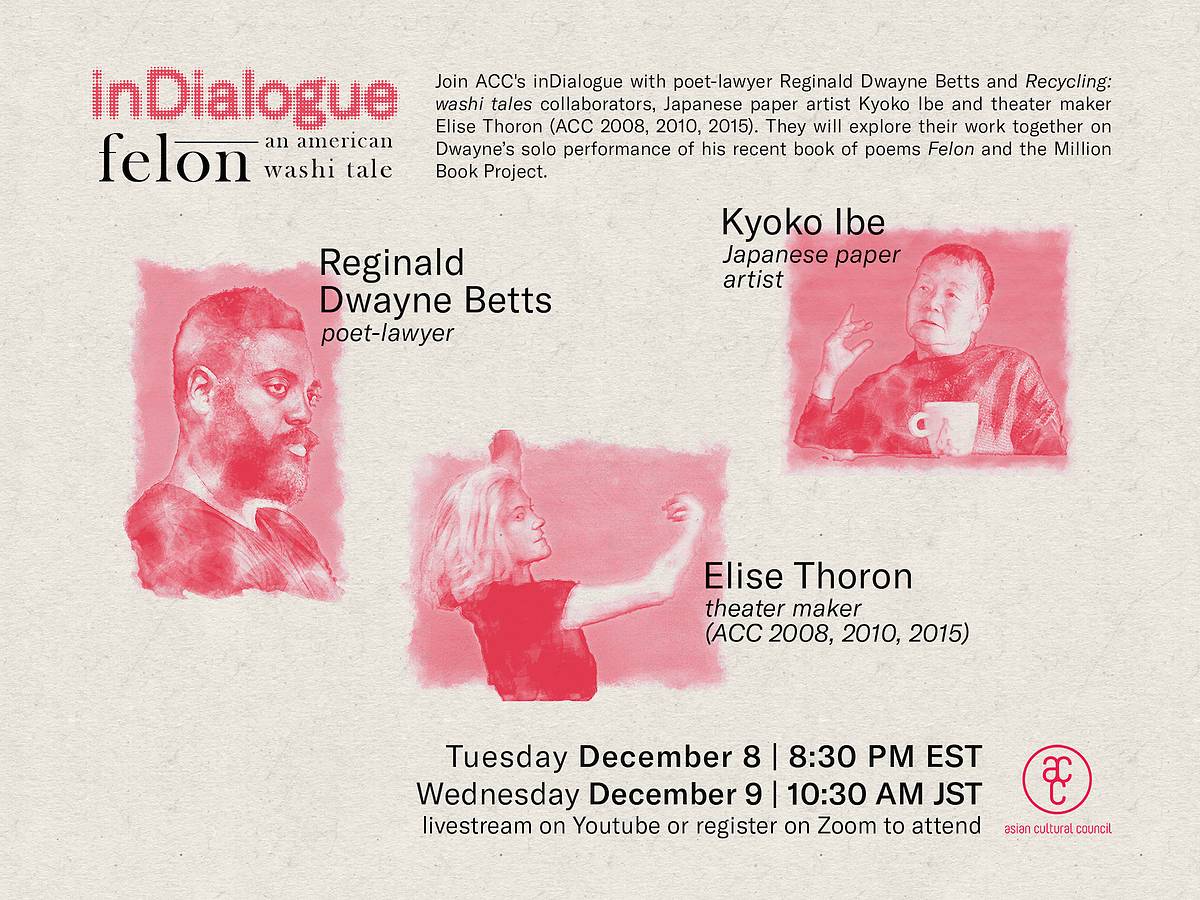 Community Event
Felon - An American Washi Tale
December 8 – December 9, 2020

Join ACC's inDialogue on Tuesday, December 8, 2020 (8:30PM EST) / Wednesday, December 9 (10:30AM JST) with poet-lawyer Reginald Dwayne Betts and Recycling: washi tales collaborators, Japanese paper artist Kyoko Ibe and theater maker Elise Thoron (ACC 2008, 2010, 2015). They will explore their work together on Dwayne's solo performance of his recent book of poems Felon and the Million Book Project.
In this program spanning theater, poetry, and papermaking, Kyoko and Elise will share video excerpts of Washi Tales, and Dwayne will perform an excerpt of Felon. The set, itself, is a collaborative piece, created by Kyoko from "prison paper" that Dwayne made from inmates' clothing and towels. They will also discuss the Million Book Project, bringing micro-libraries of 500 books and their authors to 1000 prisons across the country, and incorporating bookshelves made from recycled paper pipes that Kyoko is designing in Japan with Nippon Kako-Kizai Co., Ltd to later be assembled in prisons.
To join this dynamic performance and conversation, livestream on ACC's YouTube or RSVP here to attend on Zoom. Email communications@accny.org for inquiries.
More information here: https://www.asianculturalcouncil.org/indialogue/felon-an-american-washi-tale