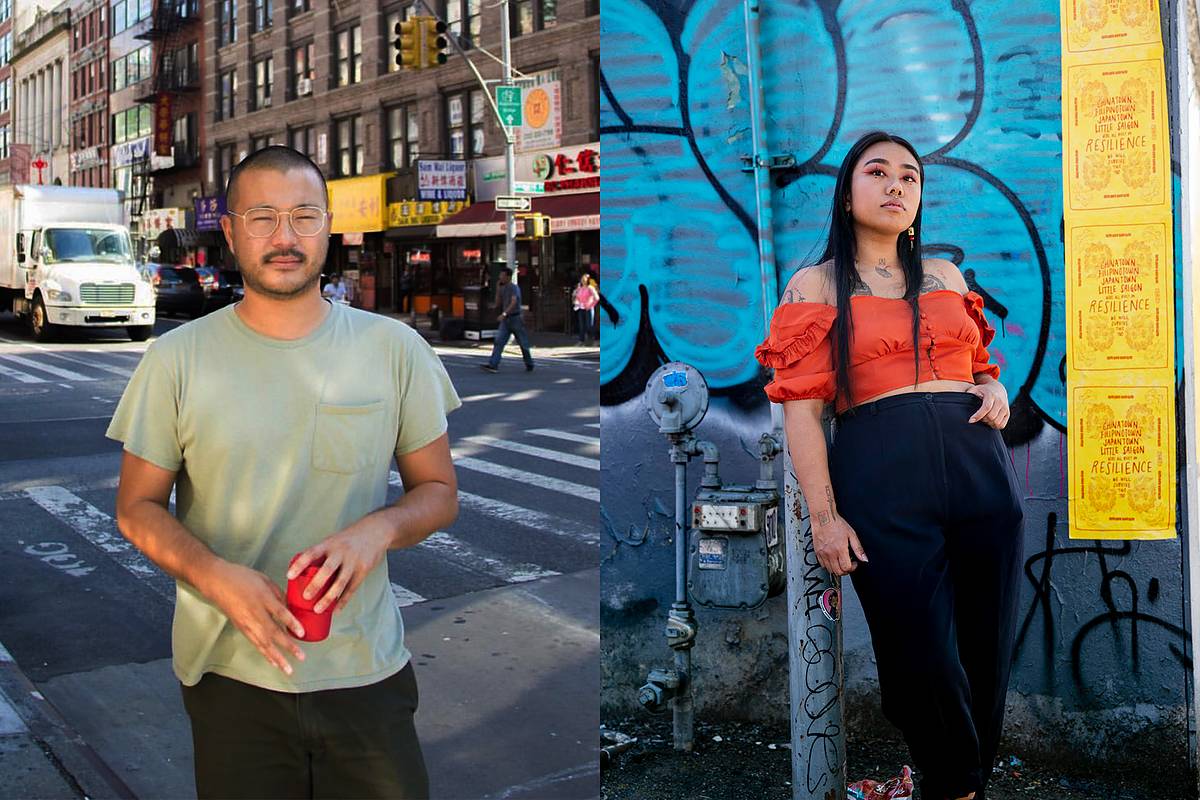 ConversAAtions
Dinner Discourse: A Conversation with Monyee Chau and Dong-Ping Wong
Thursday, February 18, 2021
6 – 7PM
Join Asian American Arts Alliance (A4) and artist Monyee Chau and designer Dong-Ping Wong for a conversation around creativity, community, and Asian American identity.
In the recent past, we've gathered together to celebrate the lunar new year with a Lo Hei dinner, but since we can't be together physically this year, we will meet virtually and connect through our love of community, food, and all things Asian American!
For this 3-course conversation, Monyee and Dong-Ping will whet our appetites with an introduction to their practice, get into the meat of things with a discussion of how they came to terms with their Asian Americanness, and then finish with some of their recent confections including a garden in the Cayman Islands and a vitreography exploring the exotification of eastern imagery.
Join us for what is sure to be a lively conversation and learn what it means to be a 1.5 generation Asian American, how to work in solidarity with other communities, and how the discovery of rap music and an article on Black hair and beauty standards brought clarity to these artists.
Monyee Chau (they/them) is an interdisciplinary, queer Chinese/Taiwanese American artist. They received their BFA from Cornish College of the Arts in 2018. Monyee explores a journey of healing through decolonization and reconnecting with their roots and ancestors through a variety of mediums focusing on themes of labor. They have shown at multiple different venues and festivals throughout the community including Pilchuck Glass School, Bellwether Arts and Experience, Bellevue Arts Museum, The Wing Luke Museum, and have curated various DIY exhibitions throughout Seattle. They have been the recipient of multiple Pilchuck scholarships, the Cornish's Art Merit scholarship, and nominations to the Outstanding Student Achievement in Contemporary Sculpture, and the Corning award. Their work can be found on instagram at @monyeeart or on their website chinesebornamerican.com.
Dong-Ping Wong (he/his) is the Founding Director of Food New York, a design firm based in New York City. The studio focuses on designing environments, from ground-up structures to renovations to landscapes, all with the intent of transforming how people relate to the context, culture and resources around them. Ongoing projects include the 19,000sf New York headquarters for a Hong Kong based media company, a garden in the Cayman Islands, and + POOL, the world's first floating, water-filtering pool. Past and completed projects include the designs of contemporary art museums in Mantaa, Finland and Maribor, Slovenia, stand-alone stores for Off-White c/o Virgil Abloh in New York, Tokyo, Singapore and Hong Kong, the stage design for Kanye West's Yeezus Tour, and residential projects for Kanye West and Kim Kardashian West in Paris and Los Angeles.
Dong's work has been featured in publications including the New York Times, Wall Street Journal, Fast Company, Complex and Wired and has been awarded the Diamond Award for Engineering Excellence, the New York Design Award for Best Young Practice and was nominated for the INDEX Awards in Copenhagen. In addition to the above, clients and collaborators include The Office of PlayLab, Arup, 2x4, Axel Vervoordt, MoMA, the New Museum, the Storefront for Art and Architecture, Milk Studios, The Standard Hotel, Nike, Adidas, Yeezy, Les Benjamins and Hypebeast.
Before founding Food in 2018, Dong was a co-founder of Family with Oana Stănescu. Prior to starting a practice, Dong worked as a designer at OMA and REX in New York and EHDD in San Francisco, specializing in public, cultural, and hi-density mixed-use buildings. Dong earned his Master of Architecture from Columbia University and his Bachelor's degree from UC Berkeley.
Contact
pson@aaartsalliance.org