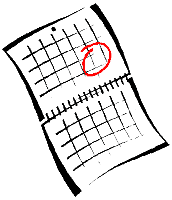 Design Insider Series
April 10 – May 8, 2013
6 – 8PM
DESIGN INSIDER SERIES
Learn how architecture and design have shaped the city while honing your own design sensibilities in these fun, informative evening programs. Each session focuses on a key component of the city's built environment, combining presentations with on-site explorations and design activities that foster a genuine understanding of our urban surroundings.
Beer, wine and snacks provided to ease the after-work transition and get the creative juices flowing.
Price: $35/session
6 – 8 pm at the Center for Architecture
536 LaGuardia Place, New York, NY 10012
Reading the Cityscape
April 10, 2013
Led by: Tim Hayduk & Hettie Jordan-Vilanova, CFAF Design Educators
Greening the City
April 24, 2013
Led by: Jenny Lee, Landscape Architect, CFAF Design Educator
Scott Streeb, Landscape Architect, Senior Associate, Michael Van Valkenburgh Associates, Inc.
How Buildings Stand Up
May 8, 2013
Led by: Catherine Teegarden, CFAF Director of Education
Nat Oppenheimer, Structural Engineer, Executive VP, Robert Silman Associates Structural Engineers
Organized by
Center for Architure