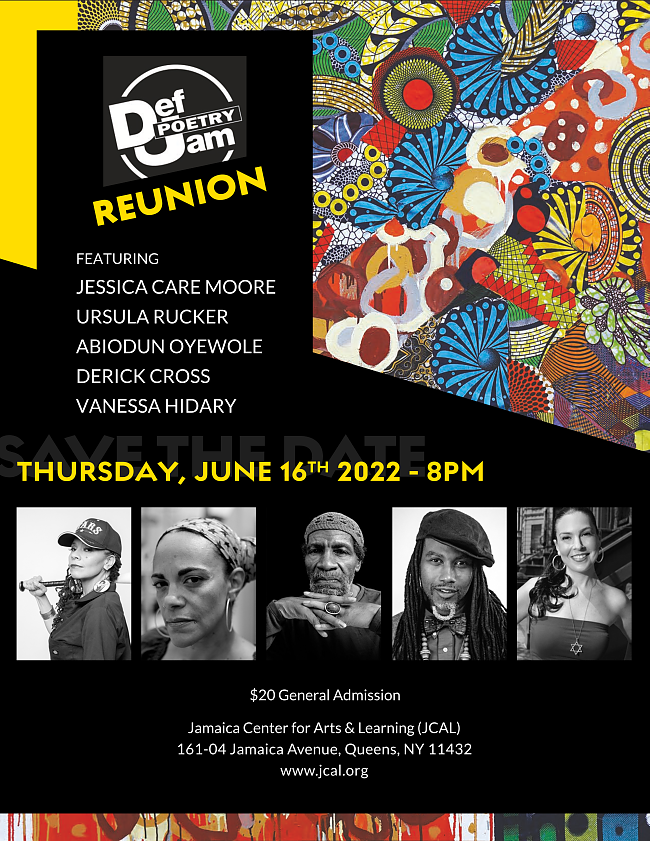 Concert
Def Poetry Jam Reunion Concert
Thursday, June 16, 2022
7 – 9PM
We're celebrating our 50th Anniversary with this groundbreaking spoken word concert featuring original cast members from Def Poetry Jam, and more.
At the Def Poetry Jam Reunion Concert, Danny Simmons brings the talent of his beloved HBO show back to the community that raised him. The event's lineup features several accomplished artists who have agreed to come back and honor the memory of the award-winning television show.
By becoming a JCAL member here, you get free access to the Def Poetry Jam reunion concert, plus access to discounted classes, rental rates, $20 Broadway tickets and more!