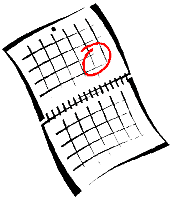 Dances Patrelle presents ROMEO & JULIET
September 11 – September 14, 2014
All Day
Dances Patrelle presents Romeo & Juliet, a dazzling 25th Anniversary Performance from September 11-14, 2014 at The Kaye Playhouse at Hunter College, E. 68th Street between Park and Lexington Avenues, NYC. Performances: Thursday, Friday and Saturday at 7pm and Sunday at 2pm. Tickets are $35-50 (student and senior discounts available) and will be available beginning August 1, 2014 at www.dancespatrelle.org by phone at 212-772-4448, or in person at The Kaye Playhouse Box Office.
In celebration of Shakespeare's 450th birthday, this evening-length revival of Romeo & Juliet will feature Francis Patrelle's choreography, based on Shakespeare's Play and Prokofiev's Score. Jennifer Dunning stated in the 1993 New York Times in 1993, "Francis Patrelle gives the traditional tale ingenious twists…the stories behind the stories." Following dP's tradition of educating children and nurturing professionals in the art of ballet, this Romeo & Juliet casts aspiring ballet students alongside a diverse professional cast of the highest quality, including Matthew Dibble, Amy Brandt, Julie Voshell, John Mark Owen, and Grant Dettling. The roles of Romeo and Juliet will be played by Alexander Castillo and Chloé Sherman. Mr. Castillo and Ms. Sherman both performed for Francis Patrelle as students and now dance professionally on the West Coast.
Alexander Castillo was born in Bayside, New York. At the age of thirteen, he started his dance training at Ballet Academy East, under the direction of Darla Hoover. At this time Alexander was also seen in Francis Patrelle's Yorkville Nutcracker, first as a party child and mouse, and later in the Spanish Divertissement. Mr. Castillo then finished his training at the School of American Ballet under the direction of Peter Martins. Upon leaving the School of American Ballet, Alexander joined the Los Angeles Ballet where he is currently a Soloist. He has danced featured roles in Balanchine's "Concerto Barrocco," "La Valse," "Western Symphony," and "Serenade"; Jiří Kylián's "Return to a Strange Land"; and Los Angeles Ballet's "The Nutcracker," and "Swan Lake." Mr. Castillo is thrilled to return to New York and perform with Dances Patrelle as a professional.
Chloé Sherman is a member of Los Angeles Ballet's corps de ballet. She was born in New York, where she began her dance training at the age of 2 at Ballet Academy East. As a student, Ms. Sherman performed in Francis Patrelle's "Yorkville Nutcracker," dancing the roles of Mary and Lead Marzipan. She began studying at the School of American Ballet (SAB) during the 2009 summer course and enrolled as a full-time student that fall. In 2011, Ms. Sherman became a company member with the Los Angeles Ballet. Ms. Sherman has recently performed in a world premiere of Christopher Stowell's Cipher, as well as featured roles in Balanchine's "La Valse" and "La Sonnambula." She is excited to be back in New York to perform with Dances Patrelle once again.
Tags
Organized by
Michelle Tabnick Communications
Contact
michelle@michelletabnickcommunications.com