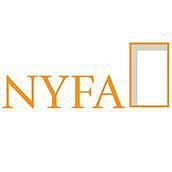 #CreateNYC: Immigrant Artist Town Hall with Tom Finkelpearl
Monday, March 27, 2017
5 – 7PM
In order to inform the creation of New York City's first ever cultural plan, NYFA Is pleased to host a #CreateNYC: Office Hours with the Commissioner specifically for immigrant artists on Monday, March 27, 5 - 7PM at NYFA's offices in Dumbo, Brooklyn. This is an opportunity to join an informal conversation with Department of Cultural Affairs Commissioner Tom Finkelpearl about the most pressing issues facing immigrant artists in the five boroughs. Please feel free to share widely with your immigrant artists friends. This discussion is part of an ongoing series of CreateNYC: Office Hours with the Commissioner where the public is invited to drop in and discuss important issues relating to art and culture. Participants will also have the opportunity to ask questions about issues the plan will address or anything else they wish to discuss with regards to culture in NYC.
For more information about the cultural plan visit createnyc.org. If you have any questions, please email at i.outreach@nyfa.org
Space is limited. RSVP here.
Organized by
a4 - Network Admin