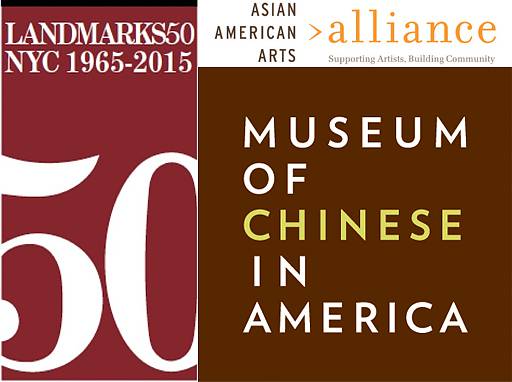 Chinatown: A Walk Through History
May 20 – August 5, 2015
10 – 8:45PM
Chinatown: A Walk Through History
Uncover the history of one of New York City's oldest neighborhoods!
The Asian American Arts Alliance–together with the Museum of Chinese in America (MOCA)–is co-sponsoring "Chinatown: A Walk Through History," all summer long as part of the 50th Anniversary of the passage of New York City Landmark's law. Examine how everyday buildings, public and commercial spaces, and streets have shaped the community from its origins as the Native American village of Werpoes Hill in 1600 to one of the fastest- growing immigrant communities of present day New York City. The Manhattan Chinatown historical tours from May through August 2015 have been dedicated to the celebration of the 50th anniversary milestone.
Follow this link to RSVP and pre-pay for your walks!
http://www.mocanyc.org/learn/school_groups/guided_school_tours#walking
The Alliance is a member organization of the NYC Landmarks50 Alliance, a collaboration of more than a hundred New York City arts and culture organizations that are working together to inform and educate the public about historic preservation. http://www.nyclandmarks50.org/
Organized by
a4 - Network Admin