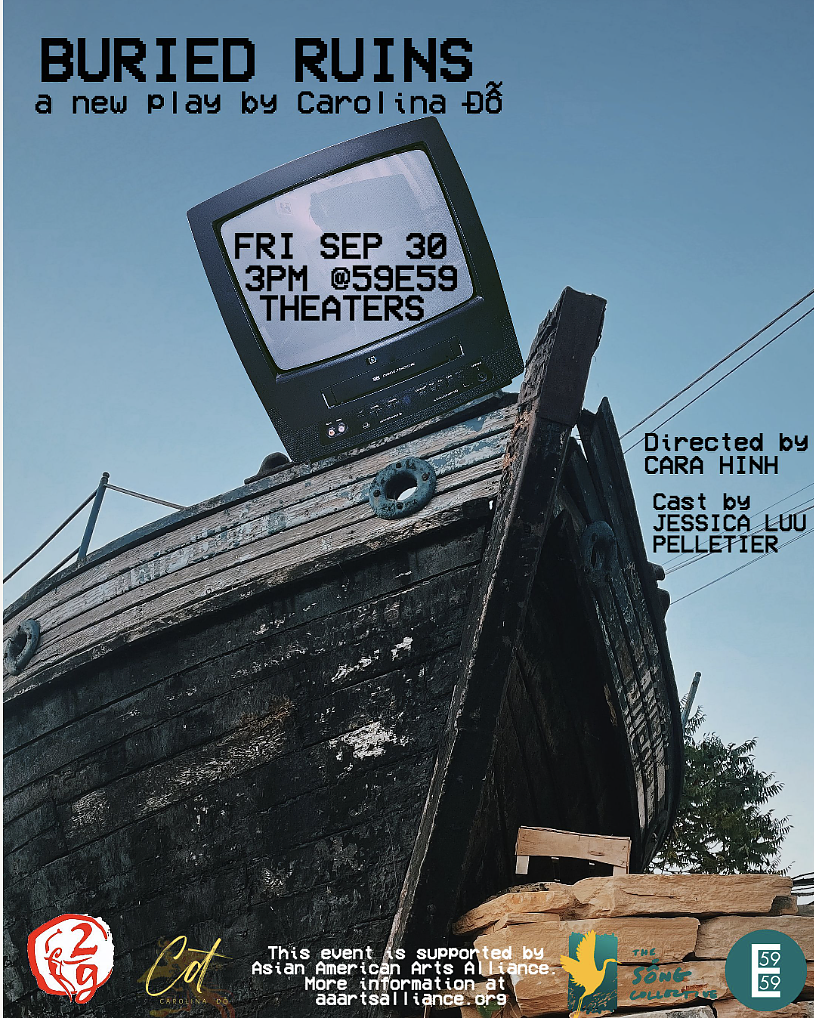 Workshop
Buried Ruins
Friday, September 30, 2022
3 – 4PM
Buried Ruins is a play that is memory, wishful dreams, and maybe only somewhat true. A series of torturously absurd family dinners are interrupted by glitches of memories of the past. Buried Ruins is about Vietnamese parents and daughters trying to get through to one another- despite generational trauma, the force of cultural assimilation and good bad karaoke.
Event Information:
WHERE: 59E59 Theaters, Theater B
WHEN: Friday, September 30th, 2022 @ 3pm
Directed by: Cara Hinh
Casting by: Jessica Luu Pelletier
Cast: Lennox T. Duong, David Lee Huynh*, Johnny Le*, Bi Jean Ngo, Quentin Nguyen-duy & Thammie Quach
The event is free to attend, but capacity is capped at 90. We will be following all current COVID protocols.
Buried Ruins is made possible thanks to: Second Generation (2G), The Sống Collective, 59E59 Theaters Space Lab Grant, Asian American Arts Alliance (A4): What Can We Do? Grant, Gladys Chen, IndieSpace Grants, Christine Tran, and Vasile Flutur.