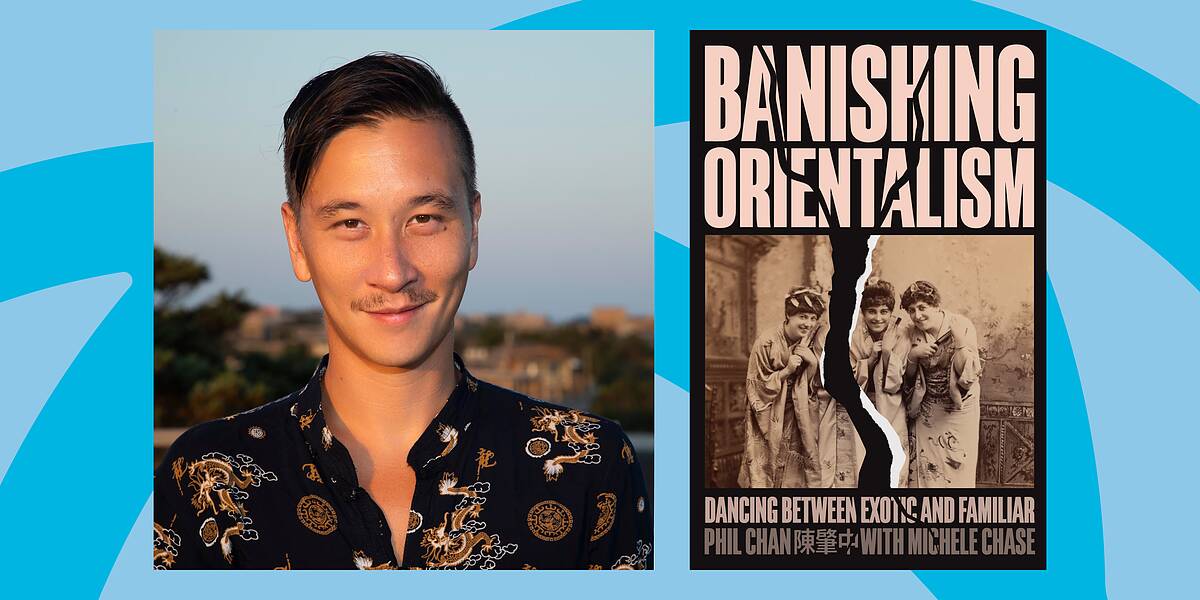 Book Signing
Book Talk: Phil Chan "Banishing Orientalism"
Saturday, February 4, 2023
3 – 5PM
Opium dreams, nodding geishas, feisty harem slavegirls, seductive temple dancers… In the past, performances on the great European stages featured stereotypical depictions of "exotic" peoples, places, and plots, expanding the European imagination while providing innovation in opera and classical ballet. But today, these outdated portrayals in traditional masterpieces no longer work for diverse contemporary audiences, and yet "canceling" them outright is not a good solution either. In Banishing Orientalism, Phil Chan applies a dash of creativity to improve cultural representation and eliminates cultural appropriation—allowing dance history to lovingly shepherd these works into the 21st century for diverse audiences.
Chan, who completed a Dance Research Fellowship in 2020 to research this book, joins the Library for the Performing Arts in celebration of the publication of Banishing Orientalism with a reading and discussion.
A reception and book signing will follow the reading.
"This work has been game changing and enlightening for the ballet world." — Susan Jaffe, Artistic Director, American Ballet Theatre
Phil Chan is a co-founder of Final Bow for Yellowface, and author of Final Bow for Yellowface: Dancing between Intention and Impact, and the President of the Gold Standard Arts Foundation. He is a graduate of Carleton College and an alumnus of the Ailey School. He has held fellowships with NYU, the Manhattan School of Music, New York Public Library for the Performing Arts, Harvard University, Drexel University, Jacob's Pillow, and the Institut National d'Histoire de l'Art in Paris. As a writer, he served as the Executive Editor for FLATT Magazine and contributed to Dance Europe Magazine, Dance Magazine, Dance Business Weekly, and the Huffington Post, and currently serves on the Advisory Board of Dance Magazine. He served multiple years on the National Endowment for the Arts dance panel and the Jadin Wong Award panel presented by the Asian American Arts Alliance. Butterfly, Porcelaines, Bayadere Benedict Distinguished Visiting Professor of Dance at Carleton College, and was named a Next 50 Arts Leader by the Kennedy Center.