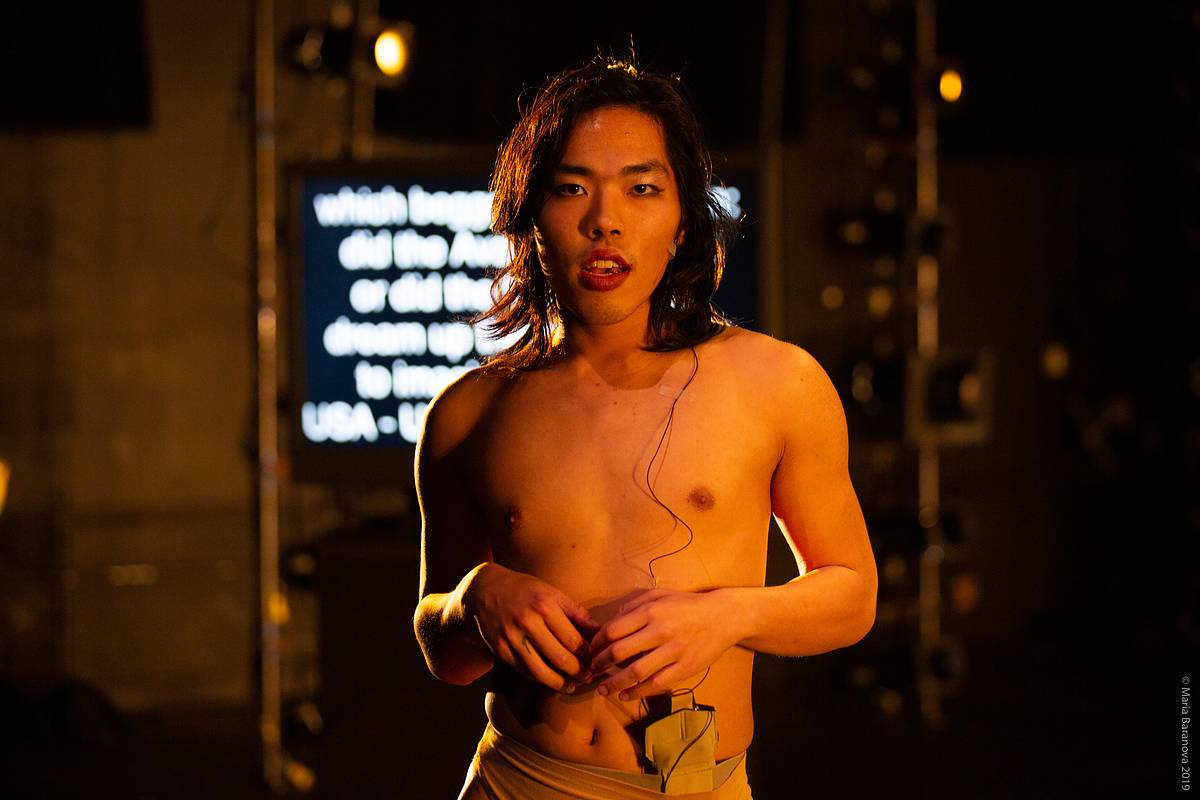 Performance
BABYLIFT
February 19 – February 21, 2021
8 – 2PM
Target Margin Theater presents the world premiere of Anh Vo's BABYLIFT on February 19-21 to no audience.
A semi-naked body kneels in front of the iconic image of Thich Quang Duc's self-immolation (1963). An altar is carefully set up center stage. Rituals are meticulously performed. Fragmented narratives unfold, interspersed with myriad historical and contemporary references. Anh Vo's latest evening-length solo, BABYLIFT, attempts to conjure the ghosts of the Vietnam War. Choreographed, performed, and written by Vo, the piece premieres as part of Target Margin Theater's Spring 2021 season to no audience, either physically or digitally.
Named after a 1975 mass evacuation of children from South Vietnam to Western countries, which resulted in a plane crash that killed 78 of those children, BABYLIFT is first a memorial to the unmourned and unremembered. Vo also speculates on the erotic of haunting, both terrifying and pleasurable. Set to a disorienting soundscape designed by Isaac Silber, the piece experiments with repetitive ritualistic movements as well as sexually provocative gestures. Additionally, the work features set design by Kyle B. Co., lighting design by Geoge Kan, with dramaturgical support from Blanca Antonia.
There will be no audience for the premiere. If interested in scheduling virtual studio visits with the artist, please contact Anh Vo (quocanh1211@gmail.com). The public will be engaged in a series of pre-show and post-show events, which will be announced at a later date.
WHEN: February 19-20, 8pm | February 21, 2pm
WHERE: Target Margin Theater, 232 52nd Street, Brooklyn, NY 11220