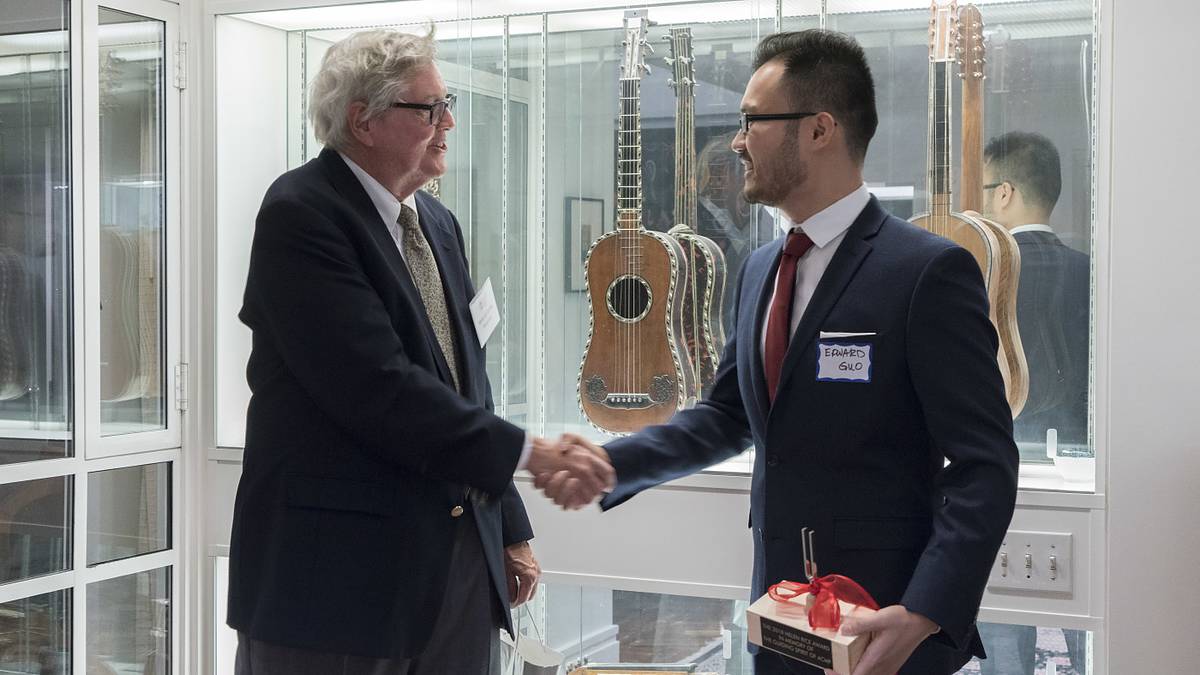 Associated Chamber Music Players (ACMP) Honored Edward Guo, Founder of the International Music Score Library Project (IMSLP)
Saturday, October 20, 2018
All Day
Associated Chamber Music Players (ACMP) presented the Helen Rice Award to Edward Guo, Founder of the International Music Score Library Project (IMSLP) on September 24, 2018.
Finding music to play and then obtaining the parts used to be one of the major obstacles for amateur players in gaining access to the broadest range of chamber music.
That all changed in 2006 when Edward Guo, a composition sophomore at New England Conservatory, created IMSLP (the International Music Score Library Project). IMSLP is a vast virtual resource of public domain music that's accessible for download at the click of a button. Guo's initial motivation came from the desire to remove the barriers that prevent people from gaining access to classical music scores by making them more widely available on the Internet.
ACMP's own chamber music databased featuring more than 200,000 pieces is now aligned with the IMSLP library, thanks to the co-operation of Guo when the new ACMP website was established in 2016.
Tags
Organized by
Michelle Tabnick Communications
Contact
lilli@michelletabnickpr.com