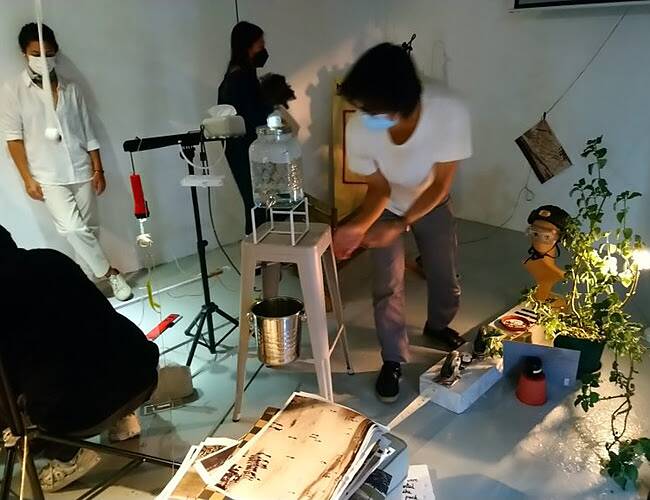 Performance
Assemblage at AAA
February 3 – February 4, 2023
12AM
Assemblage at AAA is a durational performance organised and activated by Floating Projects, a Hong Kong–based art collective that explores issues of space, experimentation, collaboration, and interdisciplinarity.
In the performance, Floating Projects members and friends create improvised installations and actions using found and discarded everyday objects from AAA's Library, office, and the neighbourhood, as well as from the collective's own amassing. As they transform these materials, the live presence of the members will enact a dialogue with the library space, inviting a consideration of libraries as sites for ideas, resources, and circulation. The performance investigates the principle of "collective co-individuation," which allows each participant to perform their own actions and routines to create a space that encourages sharing and exchange.
Assemblage at AAA is part of The Collective School, which explores artist-driven and collective models of learning. Developed in collaboration with Gudskul, a Jakarta-based collective that runs a grassroots school for other collectives, The Collective School provokes debate about what makes collectivity necessary for survival today and how collectives remain adaptive and relevant to their respective contexts.
Observers are welcome to walk-in anytime throughout the duration of the performance.
The Collective School is generously supported by the Hong Kong Arts Development Council, as well as Wendy Lee & Stephen Li, and Virginia & Wellington Yee.