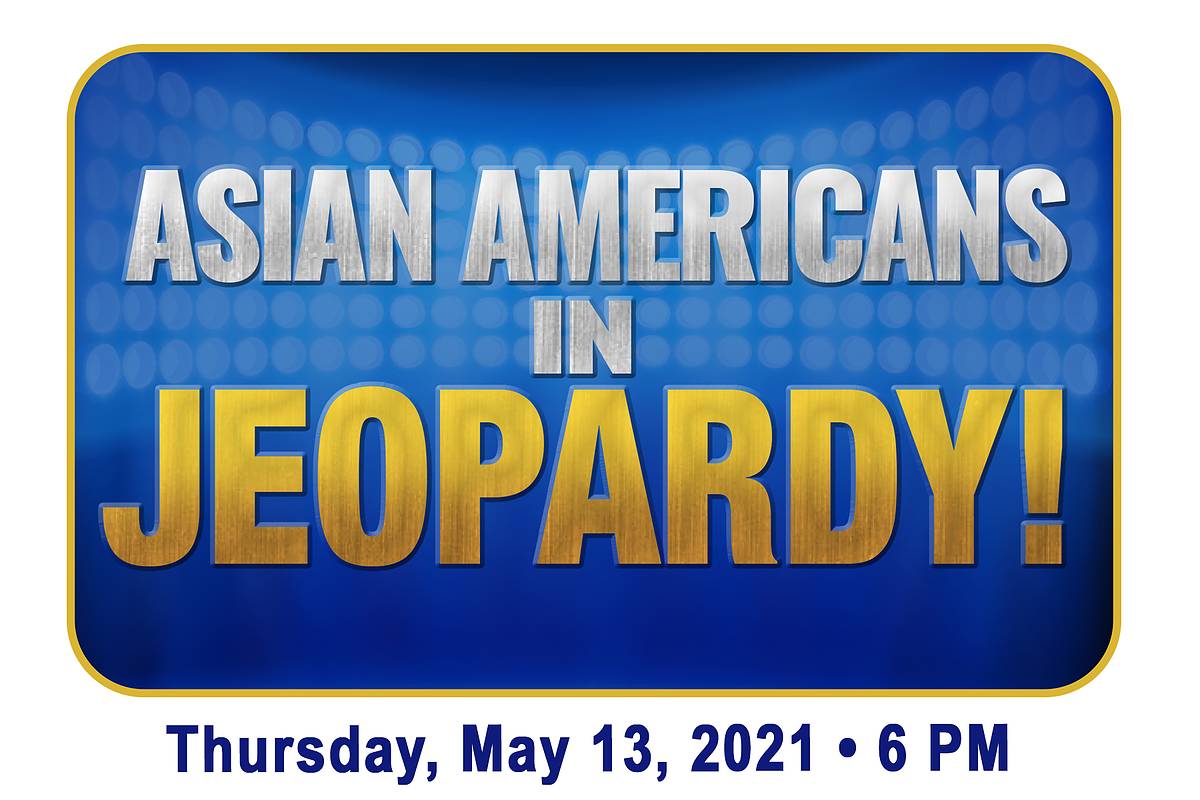 Community Event
Asian Americans in Jeopardy
Thursday, May 13, 2021
6 – 7:30PM
Join us for an all-AAPI-themed game show experience celebrating the richness and diversity of Asian American Pacific Islanders!
The Asian American Arts Alliance (A4) is teaming up with the Coalition for Asian Pacific Americans (CAPA) to present an online game show where contestants will battle it out for cash prizes for the AAPI charity of their choice. Host Kate Rigg will ensure a hilarious and educational experience for contestants and viewers alike! In keeping with CAPA's annual AAPI Month Celebration, all of the answers will be about Asian American Pacific Islander culture.
We'll have three rounds of three contestants competing in six categories. The winner of each round goes on to the final round to be named the ultimate AAPI!
Participants
Amy Chin, genealogist and president of Think!Chinatown playing for Think!Chinatown
Anita Gundanna, Co-Executive Director of Coalition for Asian American Children and Families, playing for CACF
David Jung, actor, playing for Asian American Legal Defense and Education Fund
EJ Zimmerman, performer, playing for Asian American Legal Defense and Education Fund
Kelvin Moon Loh, actor, playing for National Asian Artists Project, Inc.
Marc delaCruz, actor, playing for Asian Counseling and Referral Service
Olivia Oguma, actor, playing for National Asian American Theatre Company
Paolo Montalban, actor, playing for Asian Americans Advancing Justice.
Vinay Hira, multidisciplinary artist, playing for Asian American Arts Alliance