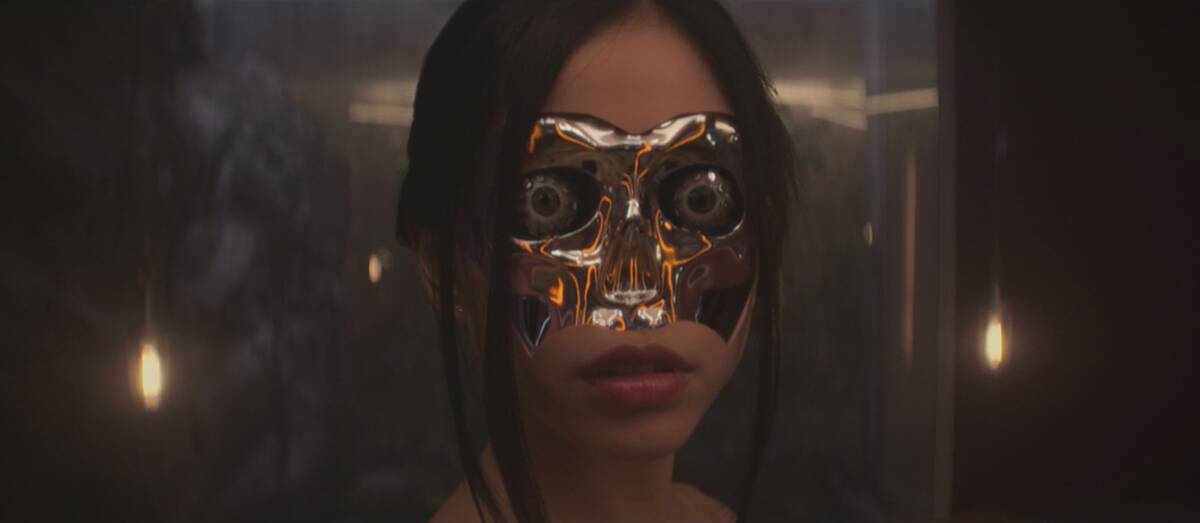 Screening
An Evening with Astria Suparak
November 8 – November 22, 2021
7 – 12AM
Bolstering the ever-growing strands of her multifaceted "Asian futures, without Asians" series, artist and curator Astria Suparak joins us to present the eponymous illustrated lecture. Across videos, visual essays, installations, digital projects, and presentations, Suparak's project painstakingly dissects and reflects upon the whitewashing and desolate appropriation of Asian cultures enacted by science fiction films over the past 50 years.
Suparak's presentation is centered around the question, "What does it mean when so many white filmmakers envision futures inflected by Asian culture, but devoid of actual Asian people?" Acting as careful guide through these taxonomies of visual oppression, Suparak intermixes scholarship and performance through her scathing, humorous delivery. Her affecting critique lays groundwork for solidarity—for alliances across impossible difference—notably utilizing "a wide interpretation of 'Asian' to reflect current and historical geopolitical trends and self-definitions (inclusive of East Asia, Southeast Asia, South Asia, West Asia, Central Asia, North Africa, and the Pacific Islands—the latter two of which are not Asia)." Suparak is joined in conversation by art historian and curator Xin Wang, as well as Theodore Lau, 12-Month Curatorial Intern, Department of Film.
Astria Suparak is an artist, curator, and writer based in Oakland, California. Her cross-disciplinary projects often address urgent political issues and have been widely acclaimed for their high level concepts made accessible through a popular culture lens. Suparak has curated exhibitions, screenings, performances, and live music events for art institutions and festivals across ten countries, including The Liverpool Biennial, MoMA PS1, Museo Rufino Tamayo, Eyebeam, The Kitchen, Carnegie Mellon, and Expo Chicago, as well as for unconventional spaces such as roller-skating rinks, sports bars, and rock clubs.
Xin Wang is an art historian and curator based in New York. Past curatorial projects include "Ink Art: Past as Present in Contemporary China", The Metropolitan Museum of Art, New York (2013); "Lu Yang: Arcade", New York (2014); "THE BANK SHOW: Vive le Capital", BANK, Shanghai (2015); "THE BANK SHOW: Hito Steyerl", BANK, Shanghai (2015); "chin(A)frica: an interface", The Institute of Fine Arts, New York University (2017); and "Life and Dreams: Photography and Media Art in China since the 1990s", The Walther Collection, Neu-Ulm (2018). Her writing has appeared in the E-Flux journal, Artforum, Kaleidoscope, Mousse, Flash Art, Art in America, Wallpaper, Leap, etc. She has lectured at institutions such as the Para/Site, Yale University, School of Visual Arts, Queens Museum, The Museum of Modern Art, Städelschule, and as the keynote speaker for the "Asia/Technics" conference at the School of the Art Institute of Chicago (2019). She has served on the jury of the Shed's inaugural Open Call's visual art panel, and nominated for Anonymous Was a Women and the Bard Center for Curatorial Studies' Haring Fellowship in Art and Activism. Currently pursuing a PhD in modern and contemporary art at the Institute of Fine Arts, New York University, Wang also works as the Joan Tisch Teaching Fellow at the Whitney Museum of American Art, producing a series of zoom lectures during the lockdowns: "Asian/American Perspectives," "Technology and Fantasy," "Eros," as well as in-depth series on artists Salman Toor and Julie Mehretu. Upcoming projects include an exhibition that explores Asian Futurisms, a book chapter on AI and Culture, and Visiting Critic at the Yale School of Art in fall 2021.