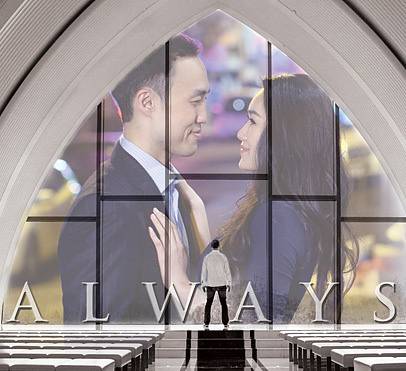 Always
Tuesday, September 15, 2015
7:30 – 9:30PM
Do you believe in fate? Hong Kong's international vortex unites Liam Chan, a successful lawyer in Hong Kong, and Yan Li, an heiress to a hotel empire in China. They couldn't be from more disparate backgrounds leading them to question everything they thought their lives were built upon.
Alliance members and friends can enjoy a 10% discount when using the promo code: aaartsalliance
Catch the New York Premiere of this film in Times Square!
Organized by
a4 - Network Admin