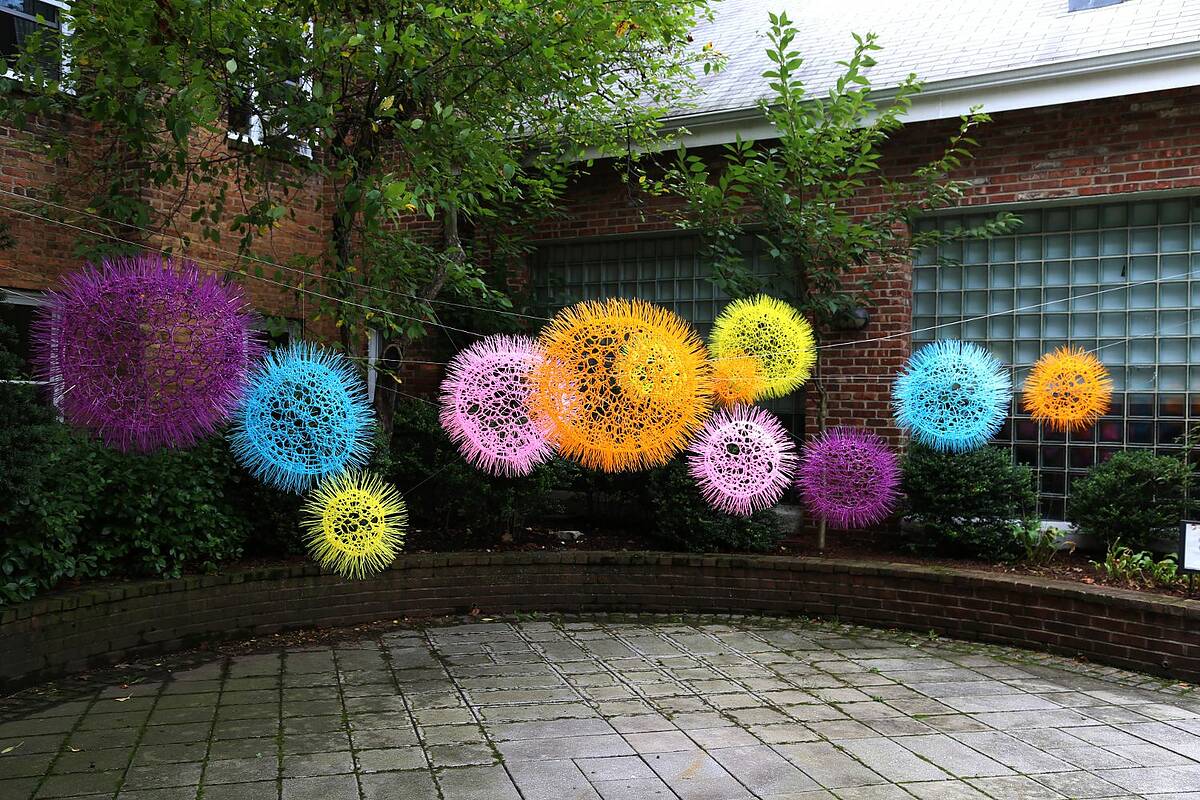 Exhibition
A Kaleidoscope of Lines/ Forms/ Patterns
Thursday, March 16, 2023
6:30 – 8:30PM
Materials for the Arts is pleased to present "A Kaleidoscope of Lines/ Forms/ Patterns" by MFTA Artist-in-Residence Sui Park. Park is a New York-based artist born in Seoul, Korea. Her work involves creating 3-dimensional organic forms in biomorphic shapes that are both illusory and mystical.
Park's creations are often made with mass-produced industrial materials, in particular, Monofilament cable sleeving and zip ties. While resembling transitions and transformations of nature, the forms aim to capture subtle but continuous changes in our emotions, sentiments, memories, and expectations. In "A Kaleidoscope of Lines/ Forms/ Patterns," Park will present her past work "PomPom" alongside new creations made from materials found at MFTA's warehouse.
At this gallery show opening event, MFTA invites you to tour the exhibition and to explore well-being through poetry and artmaking led by artist and poet Modesto Flako Jimenez and The Elements of Us Founder and CEO Allison Arden. Enjoy refreshments and the company of NYC's creative reuse community at this gathering.