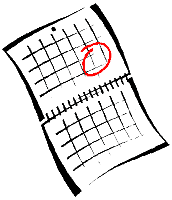 A Great Blessing film screening + talk
Saturday, September 10, 2016
2 – 5PM
CRS (Center for Remembering & Sharing) invites you to screen and discuss the inspirational documentary "A Great Blessing" (94' in Japanese w/ English subtitles) with CRS Founder Yasuko Kasaki and visiting A Course in Miraclesteacher Amy Torres. Directed by Fumiko Irie, "A Great Blessing" shows us the miraculous power of the mind to shift perception from tragedy to blessing by telling the stories of two Japanese who were maimed in horrific incidents and nevertheless grew to become extraordinary artists, living full and happy lives and making incredible contributions to society.
Following the screening, Yasuko and Amy will share their thoughts about the film and miracle mindedness and take questions from the audience. Refreshments will be served and Amy will be available to sign her new book, Sweet Dreams of Awakening.
Tickets are $25 through 9/9 and $30 on 9/10 and are available online, by phone (212) 677-8621, and at CRS. No one will be turned away due to lack of funds as long as space is available.
ABOUT GUEST SPEAKER AMY TORRES
Amy Torres is a spiritual teacher who was born and raised in New York City. Born with the ability to see deeply, she has been described as having a "penetrating gaze." For those who are ready to awaken, she will help you see right through yourself. Her popular Ask Amy column runs in Miracles magazine; her new book, Sweet Dreams of Awakening, will be available in the CRS bookstore; her e-course, Workin' the Workbook, offers more than 365 in-depth videos to support the ACIM Workbook practice. For a free subscription to her ACIM e-newsletter, The Unlearning Classroom, visit www.amytorresacim.com
ABOUT HOST/MODERATOR YASUKO KASAKI
Yasuko Kasaki is an internationally beloved spiritual writer, counselor, healer, lecturer and translator from Tokyo, Japan. The founder of CRS (Center for Remembering & Sharing), the first and only spiritual center devoted to the teaching and practice of A Course in Miracles (ACIM) in New York City, she is widely recognized as the person most responsible for the spread of ACIM throughout Japan. She is the author of 15 of books in Japanese about ACIM, as well as numerous novels, short stories, essays and collections of photographs. Her translations of the ACIM Workbook and books by ACIM writers Jon Mundy, Gabrielle Bernstein and David Hoffmeister and works by poet Maya Angelou and others have also been published in Japan.
"A GREAT BLESSING" TRAILER:
ABOUT THE DIRECTOR FUMIKO IRIE
Based in Osaka-Japan, and starting off as a fashion designer, she became a professional aroma therapist and began teaching aroma therapy. She then created her first feature documentary, "The Miracle of the Gifted Quarter – Life's Truth revealed", which contains many scenes in which Katsuko Yamamoto, a teacher at a special-needs school, communicates with students, and was shown at the U.N. and 1,800 other venues.
She completed her second film "The Miracle of the Colored Light" in 2008, and also completed her third film, "A Great Blessing" in 2011.
Organized by
Center for Remembering & Sharing
Contact
info@crsny.org