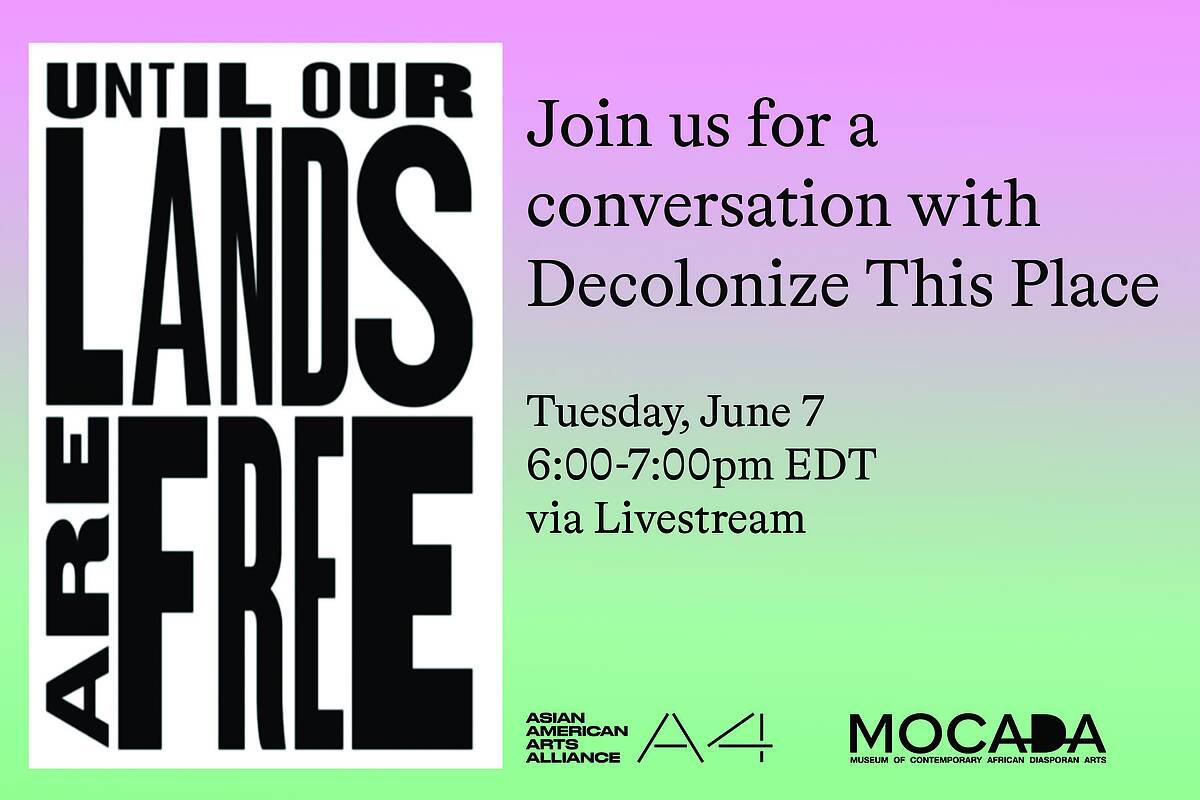 Panel Discussion/Talk
A Conversation with Decolonize This Place
Tuesday, June 7, 2022
6 – 7PM
As part of the Bandung 2022 Residency, A4 and MoCADA will present a discussion with members of Decolonize This Place, an action-oriented, decolonial formation and a call to action. Facilitated by MTL+ Collective, DTP resists and unsettles settler colonial structures in our cities as it builds movement infrastructure of care and solidarity on the path of collective freedom and liberation. Organizing, research, aesthetics, and action are rooted in interconnected struggles that are anti-colonial, anti-imperial, anti-patriarchal, and anti-capitalist. The university, museum, and city are sites of struggles and organizing. They are sites of refusal, sabotage, infrastructure, sanctuary, play, exit. Let them be sites of training in the practice of freedom. When we breathe, we breathe together.
Through actions at powerful institutions such as the Brooklyn Museum, the Whitney Museum, and the American Museum of Natural History, DTP has demanded—and affected—change, calling out their complicity in gentrification, state violence, and colonization.
Meet the artist/activists engaged in DTP and learn how they are able to mobilize, generate accountability, and create change for a more just and equitable society.