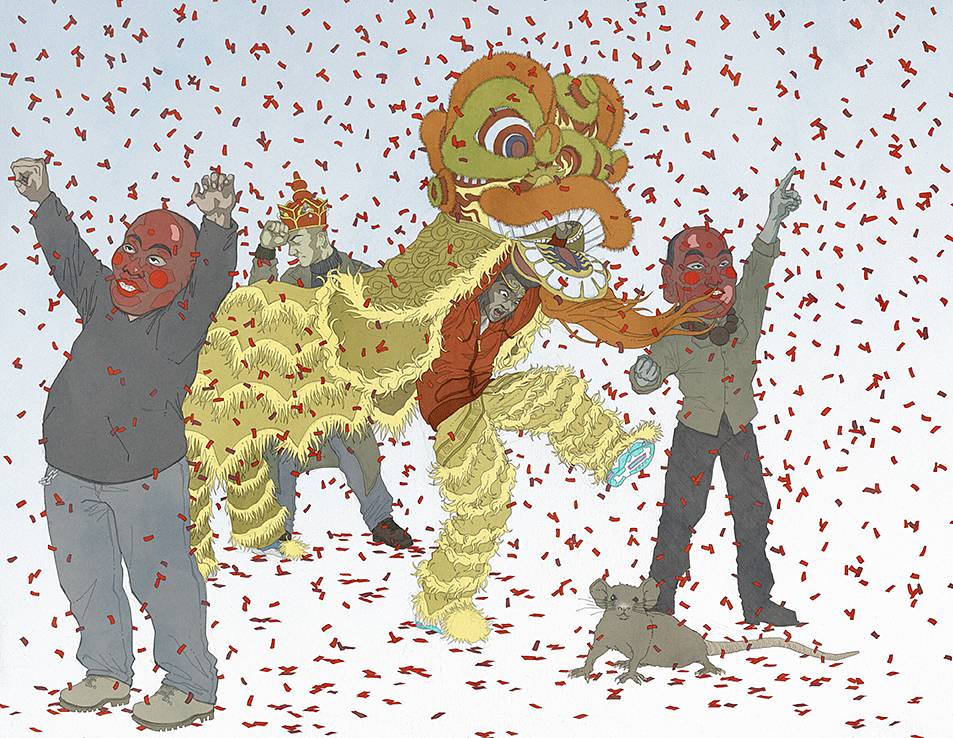 Exhibition
A Chinatown Odyssey
January 18 – March 8, 2020
10 – 7:20PM
Drawing on Stephen Chow's 1995 film, "A Chinese Odyssey," graphic novel artist Jerry Ma retells the classic Chinese tale of the Monkey King in a modern, urban setting, and takes us on a journey through 1980's Chinatown of his childhood.
Join us for the opening reception Jan 18, from 5 to 7pm with delicious Taiwanese bites served by Ho Foods.
JERRY MA is a New York-based Taiwanese American graphic artist. He's the founder of independent comics studio, EPIC PROPORTIONS; the creator of popular graphic T-shirts featuring such Asian American luminaries as Constance Wu, Sandra Oh, and Jeremy Lin (seen sporting Jerry's Constance Wu "We Can Do It" shirt); and a co-founder of the groundbreaking graphic novel series, SECRET IDENTITIES: THE ASIAN AMERICAN SUPERHERO ANTHOLOGY. Currently at work on his creator-owned graphic novel LEGEND, he also freelances around the world as a graphic designer and illustrator.