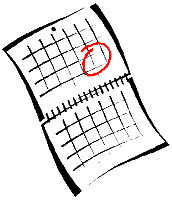 57th Ann Arbor Film Festival - Call For Entries
March 26 – March 31, 2019
All Day
The Ann Arbor Film Festival is the longest running experimental and avant-garde film festival in North America. Founded by George Manupelli in 1963. Internationally recognized as a premiere forum for independent filmmakers and artists, each year's festival engages audiences with remarkable cinematic experiences. The six-day festival presents 40 programs with more than 180 films from over 20 countries of all lengths and genres, including experimental, animation, documentary, fiction, and performance-based works.
The Ann Arbor Film Festival is open to all motion pictures and all genres that demonstrate a high regard for the moving image as an art form. Work previously submitted may not be re-entered. Entries are accepted in one of two categories: short and feature length. Short films are 59 minutes and under in runtime. Feature films are 60 minutes or longer in runtime. Foreign entries should have English subtitles.
The 57th Ann Arbor Film Festival will be held March 26–31, 2019, and the call for entries deadline has been extended until 11:59 pm, Sunday, October 7th.
For $10 off submissions, use discount code: (57AAFFbuddy)
See https://www.aafilmfest.org/ for more submission information.
Organized by
Ann Arbor Film Festival