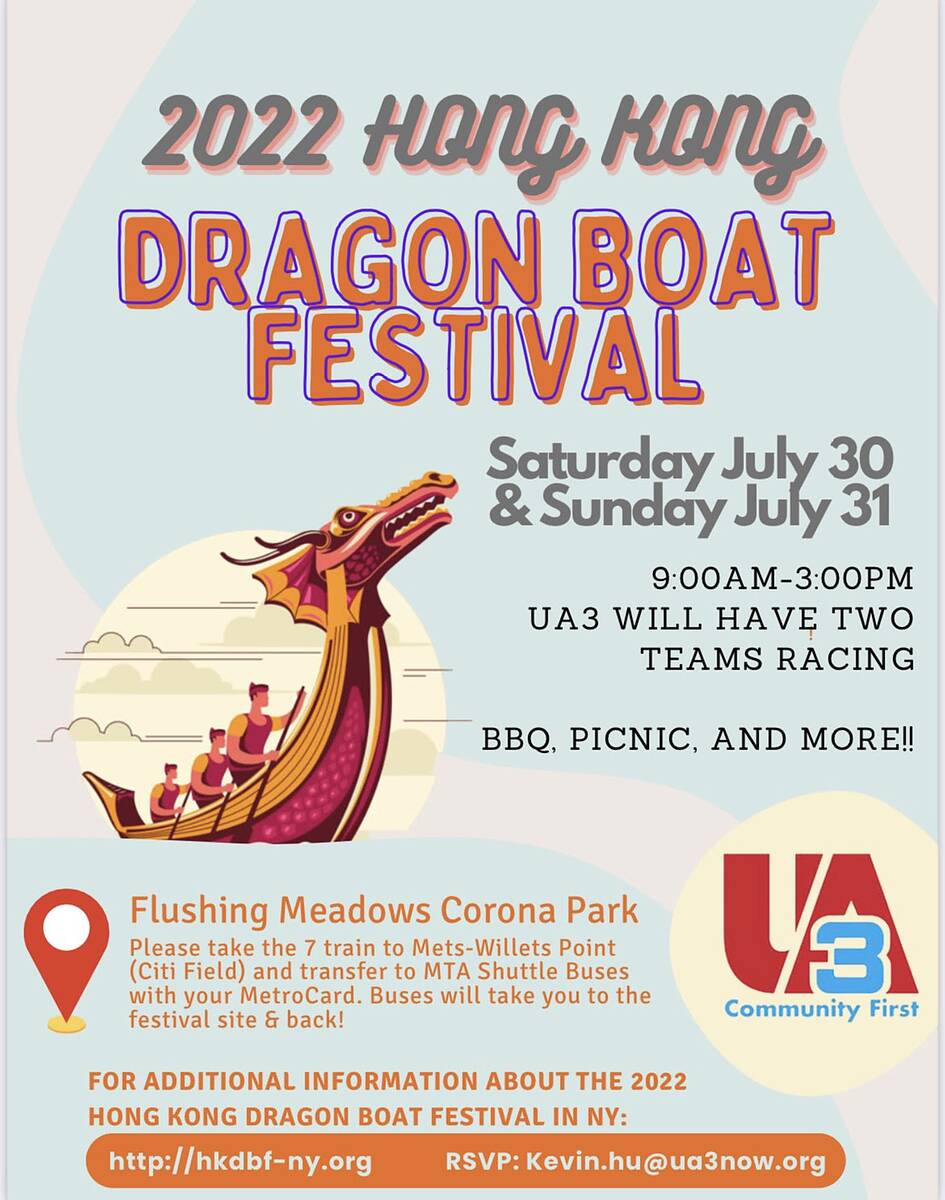 Fair or Festival
2022 Hong Kong Dragon Boat Festival
July 30 – July 31, 2022
9 – 3PM
Please Join us for the 30th Hong Kong Dragon Boat Festival in NY JULY 30 & 31st.
Please take the 7 train to Mets-Willets Point (Citi Field) and transfer to MTA Shuttle Buses with your MetroCard. Buses will take you to the festival site & back!
The 2022 Racing Schedule will be posted soon. Racing is approximately 9a-5p both days.
UA3 will have two teams racing
BBQ, Picnic, and More!!!